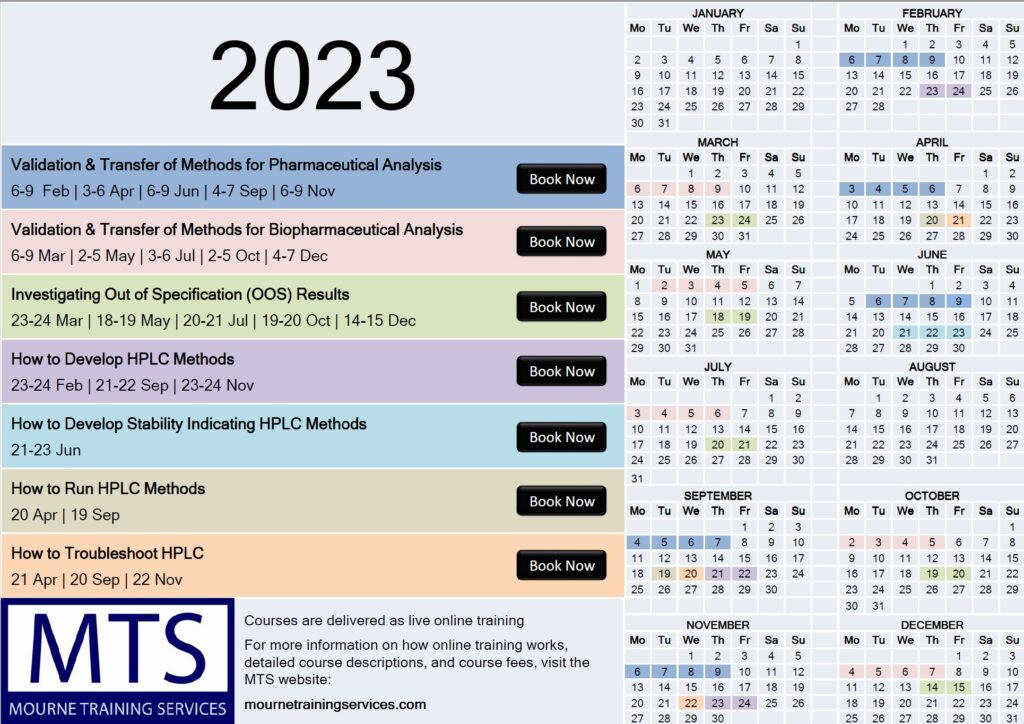 Calendar for 2023
Browse the range of dates in 2023 for our training courses on topics relating to analytical chemistry applied to pharmaceuticals and biopharmaceuticals. Full information on all of our currently available courses can be accessed by clicking on the name of the course in the list provided below.
All courses are delivered by the MTS consultant, Oona McPolin.
Our Training Courses
Don't see the topic you are looking for? If it is related to analytical laboratories, we may be able to help. Send us a summary of your requirements.